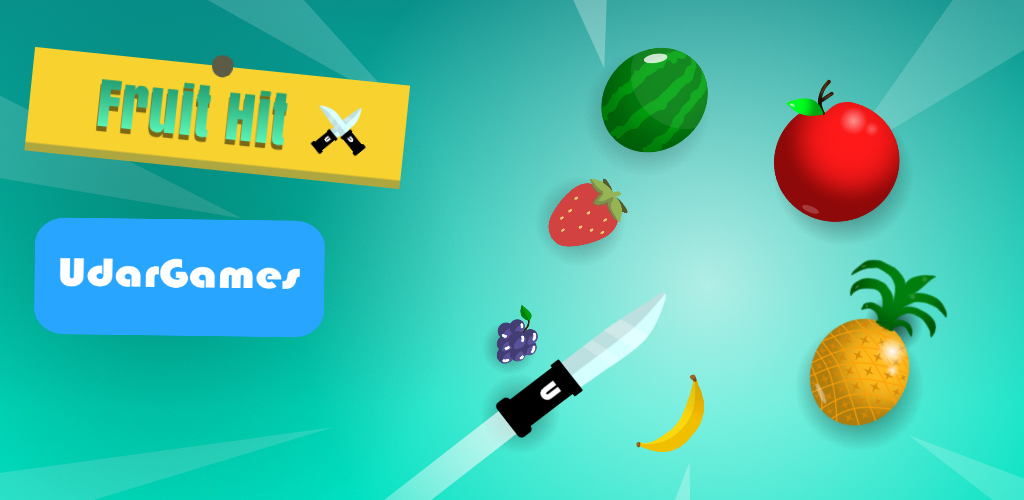 Fruit Hit game is cool ,addictive and suitable for kids and family.
The Game:
You need to cut the all fruits in each level by the amount knives that you have. In each level there is 4 stages that spawn fruits, every fruit who has destroyed gives you points and more coins. Every two level there is a Master – it is object that has 3 lives, In other words, 3 hits from the knife will destroy the Master. In addition, every level there is randomly route for the fruits. The fruits moves by route.
How To Play?
Touch on the screen and drag it back and release – launching a knife to the direction you aimed. Cut all the fruits and notice to your amount knives! Pay attention that you have enough to destroy all the fruits.
Buy Knives
On the shop you can buy knives by the coins you have collected! Try to achieve all the knives! Every knife is cost 750 coins.
So can you beat your friends's score? Can you achieve all the knives? Do you think you can be the best player? Download now and share with your friends !
BECOME FANS? Contact us: Follow us on Instagram: https://www.instagram.com/__udar/.
Help us improve our games and don't doubt to contact us! We love your feedback.
Contact us at: udar.apps@Gmail.com.
Have fun, Udar Games.